Hi guys, i mentioned in my previous post that am a novel junkie. Some consider it a waste of time, but I love me a yummy juicy book and i'm positive, I'm not alone.
Today, i'm going to make a list of some of my favorites, I hope you can find them to read and enjoy them as much as I did, without further ado ( drum roll)
The no 1 spot goes to........
1) Bet me by Jennifer cruise.
i read this book for the first time in SS2 (all those secondary school novel hustle) well I had it for 2 days i think and totally fell in love (hehe)
2) The Black Dagger Brotherhood series by J R Ward.
I think i stumbled on this series while browsing for the twilight book collection, I have to say , this series is utterly fantastical, unreal and wrought with exaggerations of unbelievable dimensions, the books were however fascinating ( although there were still some *rme* moments hehee)
3) Duchess series by Eloisa james.
I was introduced to this book by a friend and I have to tell you, the books were a delight, 18th century English setting featuring young duchesses , sisters with a unique sense of humor and interesting vocabulary
4) Highlander series by Janet Chapman
.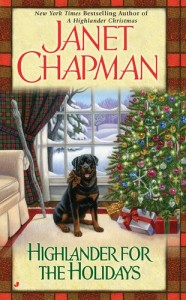 Actually just finished reading these and they were quite good, my first time of reading books by this particular author and I was quite impressed with her imaginative and continuity skills.
5) Half of a Yellow sun by Chimamanda Ngozi Adichie.
This list would be incomplete without mention of this FABULOUS book, her first book, Purple Hibiscus made me fall in love with her, her writing takes me inside the pages of her book like few authors can do, can't wait to read her latest, AMERICANAH.
And with that, I have come to the end of the list, not to say that these are the best I have read but they're definitely high up there .
Hope u enjoyed this post as much as i enjoyed writing it, please leave a comment on your views, thoughts & i would love to see your top 5's.
Much love
Princess xx